Teacher Training UCAS Personal Statement Workshop
Haberdashers' Aske's School for Girls

Personal Statement Coaching Workshop
It's a rare moment for a teacher to be sitting behind a desk and staring at the whiteboard, but that's exactly what happened this morning. I, accompanied by founder and CEO of theMSAG Dr Dibah Jiva, headed to North London to share our personal statement reviewing insights with the teachers from Habs Girls school.
In the years since Dr Jiva was at medical school, she has been refining the art of reviewing a personal statement. It's a tricky job - it's so easy to provide vague, non-specific feedback. It's really difficult to actually enhance and improve a personal statement without knowing what a good personal statement actually looks like. Over the past ten years, theMSAG has marked, reviewed and advised thousands of statements. We've developed a firm understanding of what it takes to prepare a good one, and we were excited to share that knowledge with the experienced careers adviser team at Habs.

Through a series of brainstorms and interactive discussions, we highlighted the key differences between different medical schools and what each one is looking for in a personal statement. Though experienced, the team were amazed to see how varied it can be! Particular areas such showing more awareness of society as a whole seem to be cropping up more frequently in that first hurdle of getting into medical school.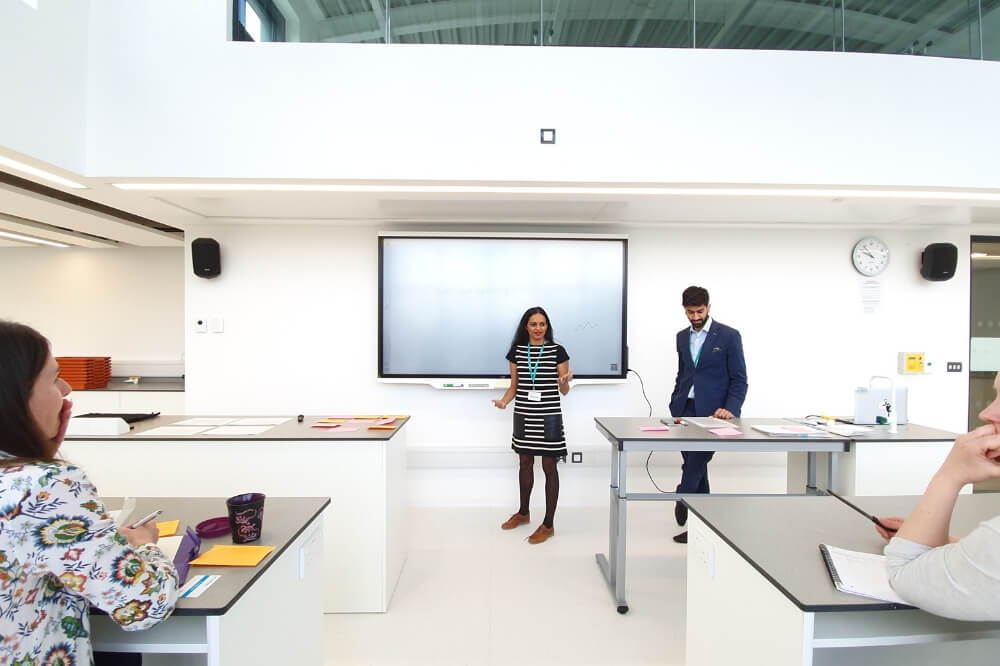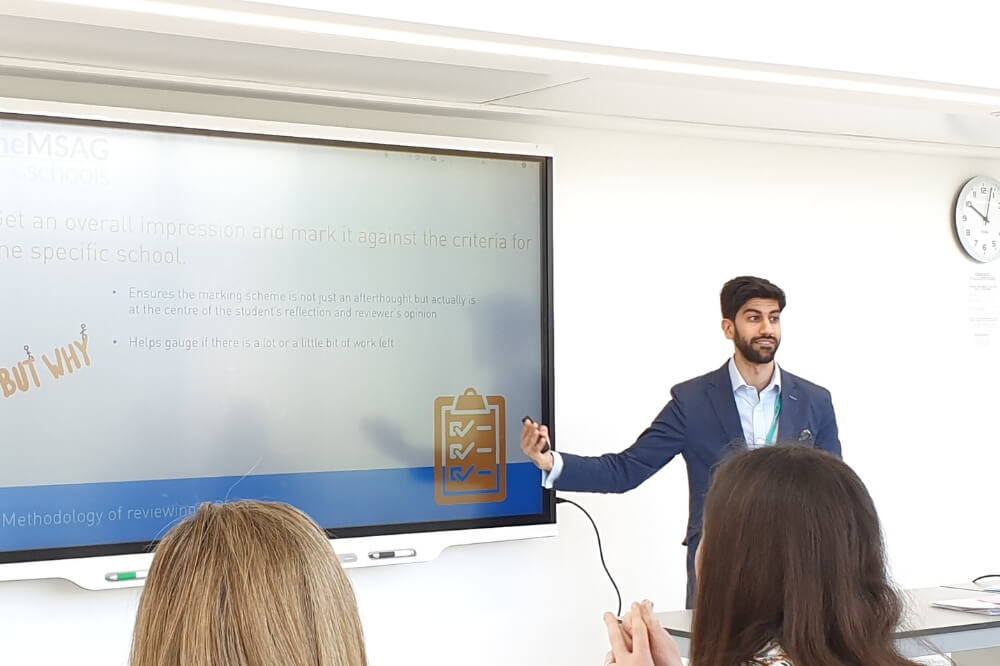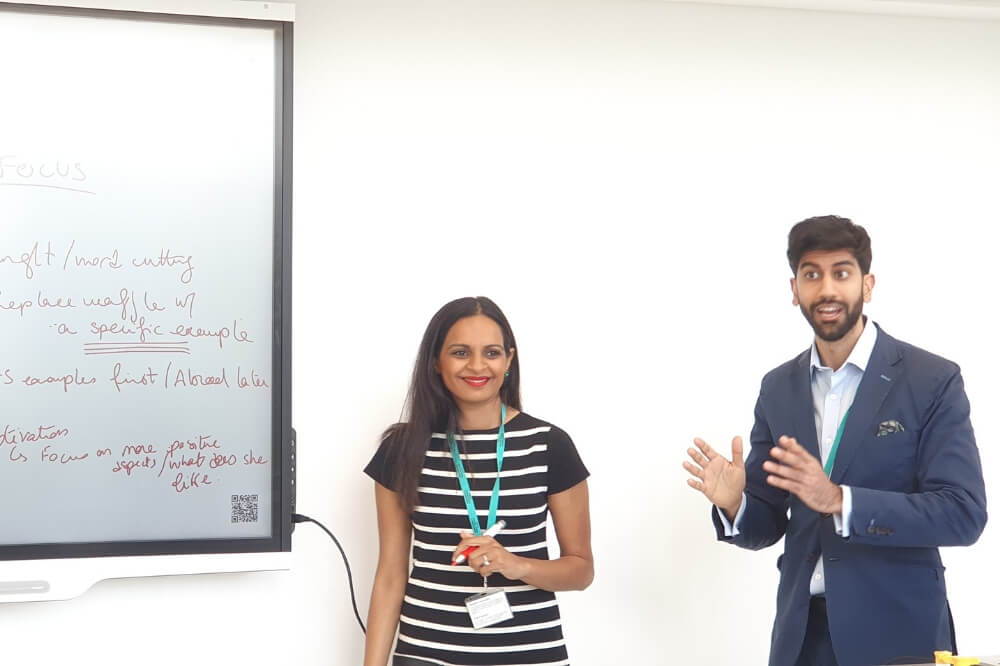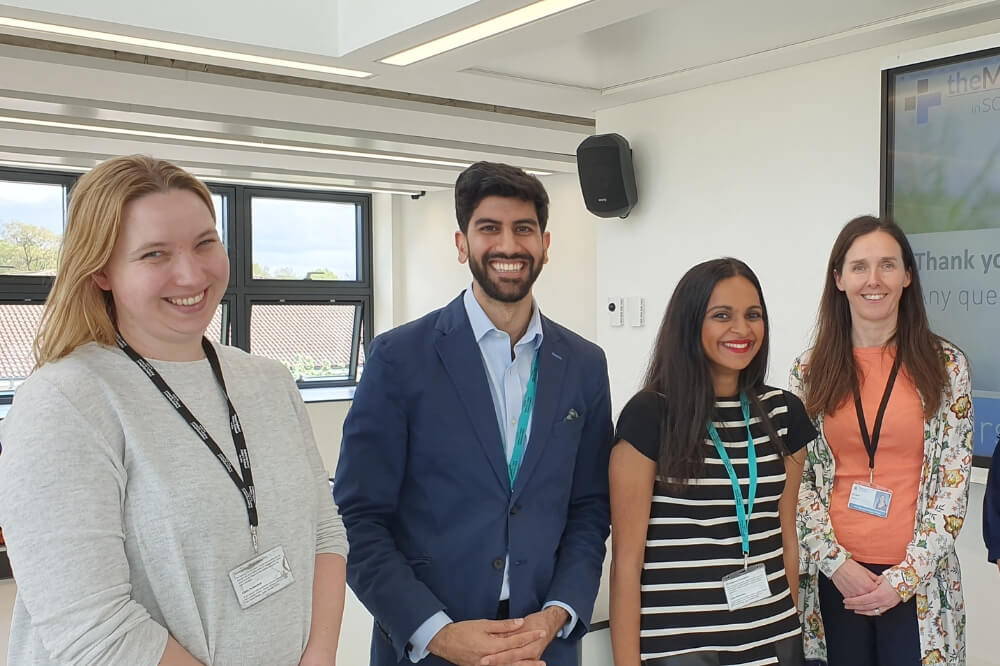 In the second half of the session, we put our teachers and careers advisers through their paces to see how they would review an example personal statement. In parallel, both I and Dibah took them through theMSAGs approach. We discussed the importance of objective scoring, using a high quality structure away from the generic classical approach and how to focus feedback on different areas. It soon became apparent to both the teachers and ourselves that there are so many applications of this approach beyond just medical and dental personal statements. I was particularly excited to hear that the school may include our approach for the rest of the students applying to university.

All in all, theMSAG was so pleased to visit Habs Girls school again. We were very privileged to get first use of their new state of the art STEM laboratory. The outstanding views were a fitting backdrop for an outstanding session of real benefit to the careers team. I'd like to thank Miss Makepeace-Welsh and Miss Lane for inviting us to deliver the sessions and we, as a team, are very excited to be delivering our exciting "Healthcare Discovery Day" to the students later this year.

For more information about personal statements, visit us here for personal statement reviews and useful blogs on how to write your personal statement. TheMSAG is delighted to offer Train The Teacher workshops with opportunities for CPD credits. For further information, simply enquire at schools@themsag.com and we shall get back to you shortly.

Kingsbourne House, 229-231 High Holborn, Holborn, London WC1V 7DA, UK