The largest careers event for 15-24 year olds

This weekend was an exciting one for theMSAG. In addition to our Interview Course and MMI circuit several members also attended Skills London, the UK's biggest jobs and careers event to talk to parents, teachers and students about all things medicine and dentistry.

Taking place on Friday 23rd and Saturday 24th November 2018 Skills London is aimed at 15-24 year olds, and provides visitors with the opportunity to discover exciting new careers through a whole host of interactive, inspirational activities and demonstrations. The show was also visited by the Mayor of London Sadiq Khan who spent time visiting different stalls and speaking to all those involved.

theMSAG had a stand in the public services and healthcare area, next to prestigious employers such as the London Ambulance Service, The Royal Air Force and NHS England. Throughout the day our team of doctors, dentists and medical students spoke to hundreds if not thousands of visitors, giving them an insight into life as a doctor/dentist, as well as offering invaluable advice on work experience, admission exams and interviews.

To give visitors a flavour of life as a medic we also set up a practical stand where students could learn to suture a wound and look into the back of an eye using an ophthalmoscope. This was certainly popular and led to a lot of interest throughout the two days, although as many discovered it's not as easy as it looks and is definitely a case of practice makes perfect!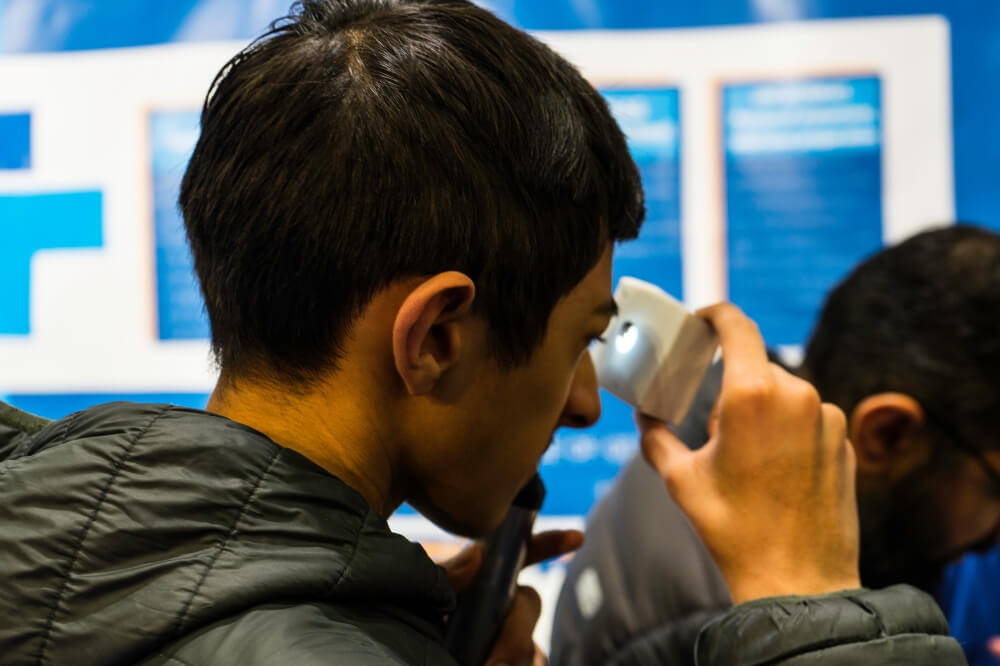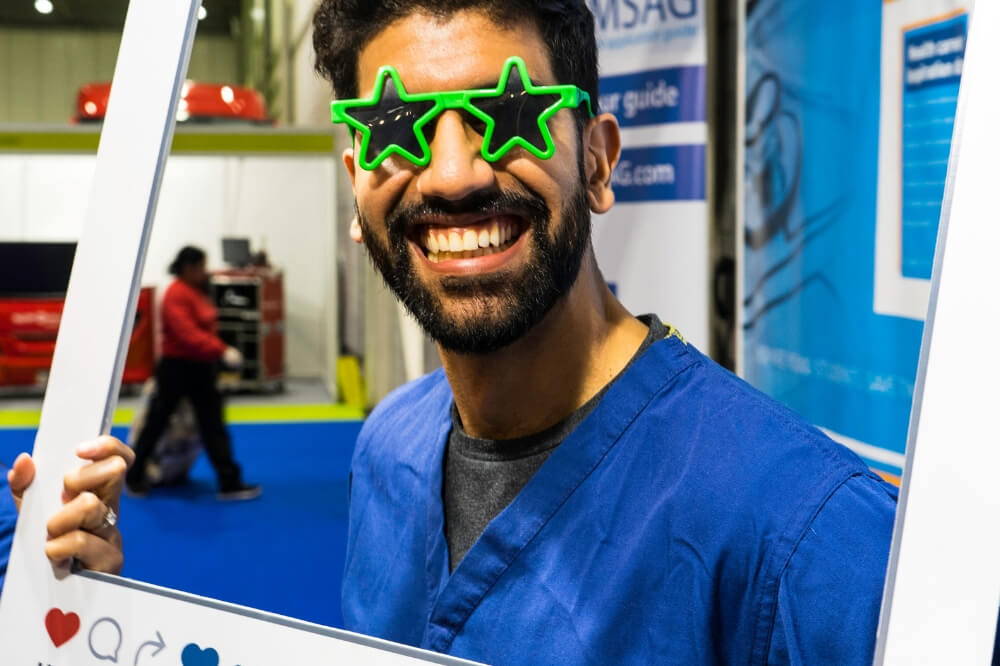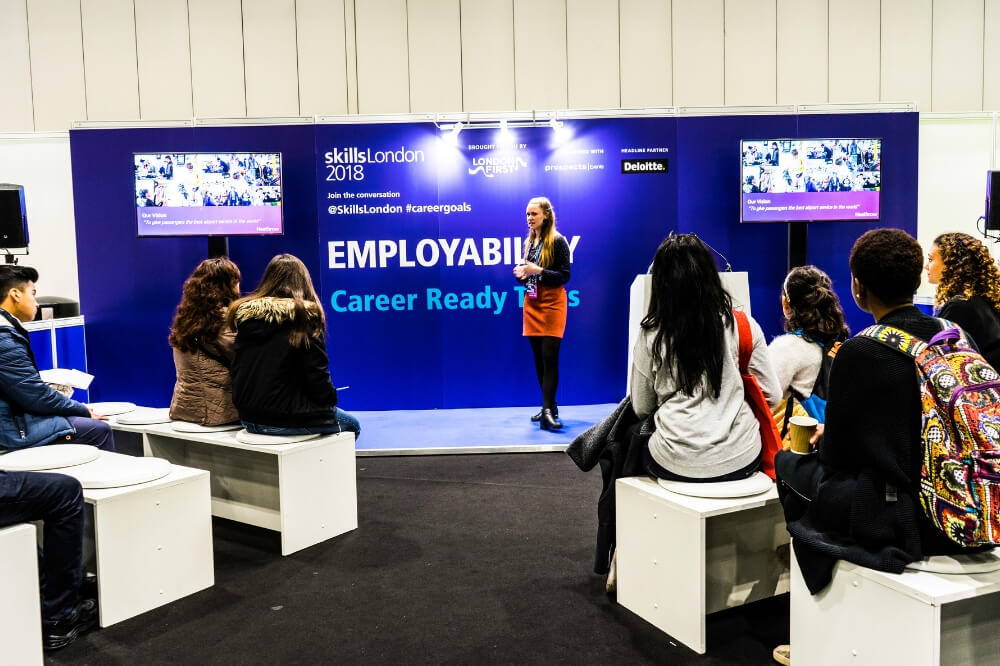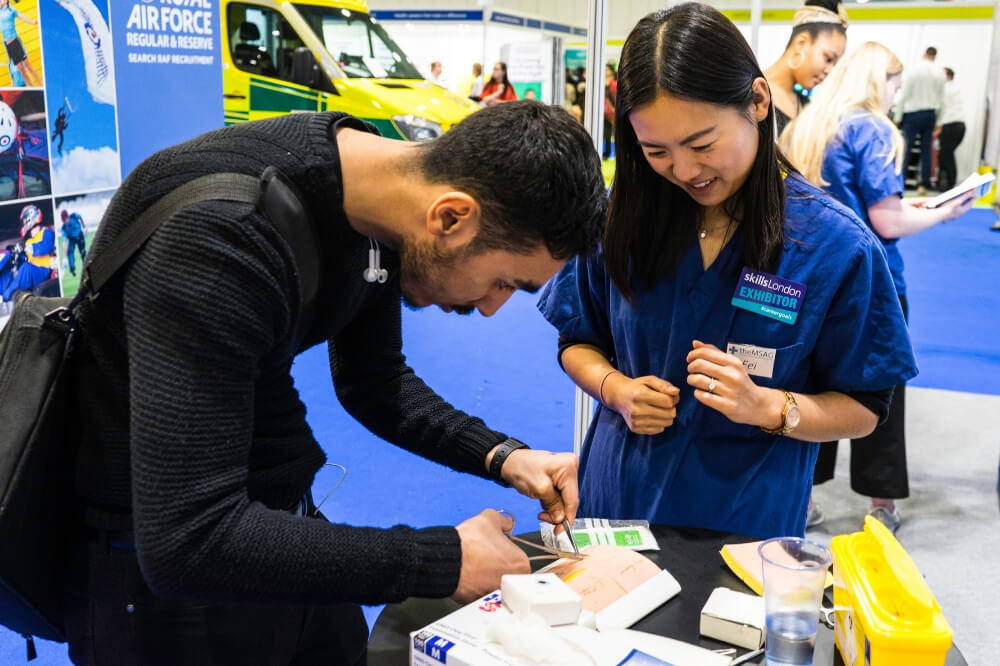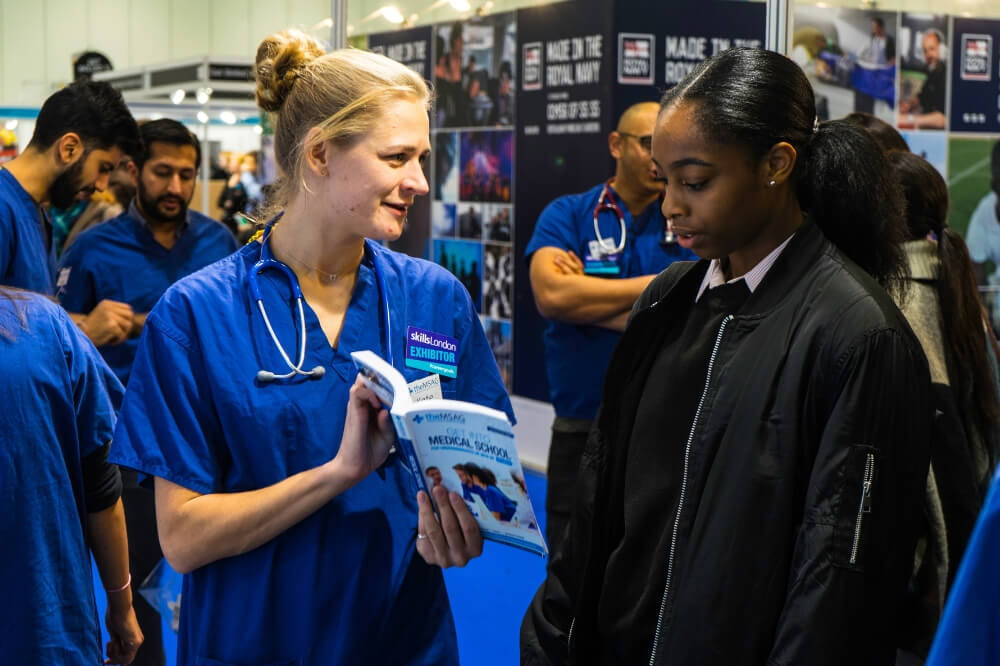 Another fun addition to our stand was a custom made Instaframe and medical props which resulted in some hilarious photos, both of our team members and the young people who attended the event.

Visitors loved the bright sunglasses and oxygen masks, and we all had fun playing around with the stethoscopes and blood pressure cuff. Make sure to check out our Insta stories and highlights for all the behind the scenes photos and videos!

Many of the students that we spoke to at Skills London were keen to get advice about the application process as well as how they could go about strengthening their application for medical/dental school. One question in particular which came up a lot (especially for year 12s) was how to go about finding medical work experience, and if this is also something that your students are currently struggling with them make sure to check out our blog post on how to get medical work experience.

Throughout the 2 days at Excel London, we also spoke to a lot of career advisers, and it was really interesting to hear about their understanding of the application process, the challenges they faced and how they could be supported in their efforts to guide students into medicine and dentistry. In particular, we found the dedication and passion of the career advisers and teachers so encouraging and it was great to hear that there is so much interest in medicine and dentistry amongst students.

On Saturday we also had the pleasure of speaking to a lot of parents, many of whom were anxious about the lengthy application process and difficult entrance requirements. Having been through the process ourselves it was great to be able to reassure them and to offer guidance on how they could best support their son/daughter through what is often a confusing and anxious time. One resource in particular which they found helpful was our Get into Medical School Guidebook which gives more information on the admission requirements as well as a comprehensive overview of all the medical schools in the UK.

Overall, we really enjoyed our time at Skills London. There was a great atmosphere throughout the 2 days and it was lovely to speak to all the visitors and to help them with their questions and concerns about getting into medical school. We learnt so much at the show too, and we all left feeling super motivated and excited to guide even more students, parents and teachers with applications for medical and dental school!

Kingsbourne House, 229-231 High Holborn, Holborn, London WC1V 7DA, UK