Personal Statement Solutions
Help your students write a PS that stands out

Personal statement solutions

Personal statement workshops
theMSAG has reviewed and assessed 1000+ personal statements

Teaches students how to tailor their personal statement to specific schools of their choice - looking at the marking scheme together

96% of students who theMSAG have reviewed and advised on their personal statement have got interview offers

1/2 Day workshop for students years 12-13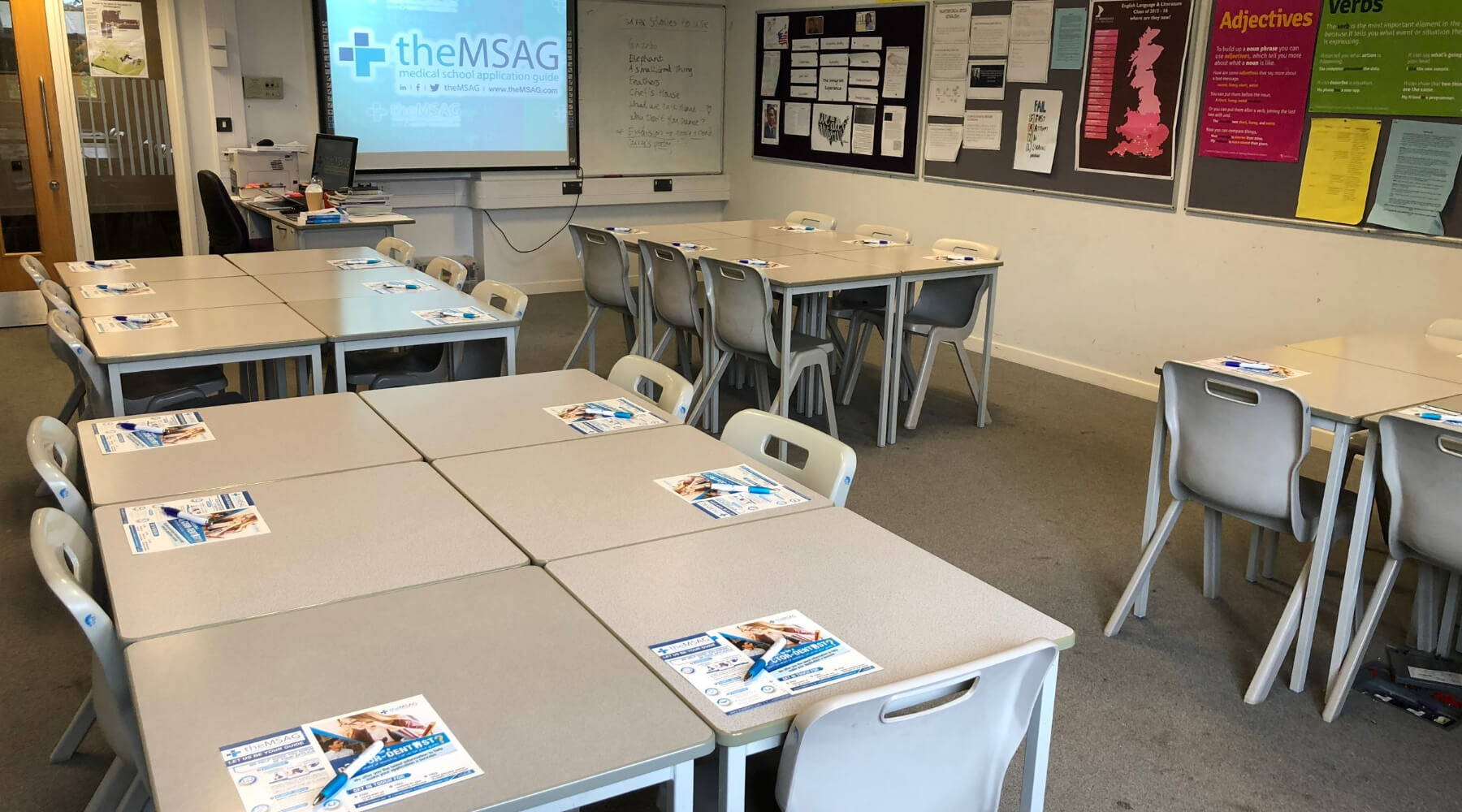 Personal statement workshops overview
Our personal statement workshop is a half-day workshop that teaches students how to structure their personal statement for the greatest chance of gaining interview places to medical or dental school. theMSAG team emphasises that students move away from the generic structure that is typically recommended because they tend to bore and disengage examiners. Instead, we lead brainstorms about personal stories and experiences, and how to include them in the main body of their personal statement.
We introduce the concept of reflecting on personal experiences and relating them back to a career in Medicine. We then encourage students to put pen to paper and bring their stories to life! Each student will leave the workshop knowing how to tailor their personal statement to the school of their choice, dramatically increasing their odds of a successful application.

We train the school staff and students simultaneously so you can provide future assistance

Find solutions for your students
Provide the guidance your students need to succeed in their medical school applications!

Personal statement marking
Spelling, punctuation and grammar check

Marked against the specific marking scheme of one school that the student is applying to

Summary feedback (one paragraph) on the main areas of weakness and improvement

This service is via email and is for years 12-13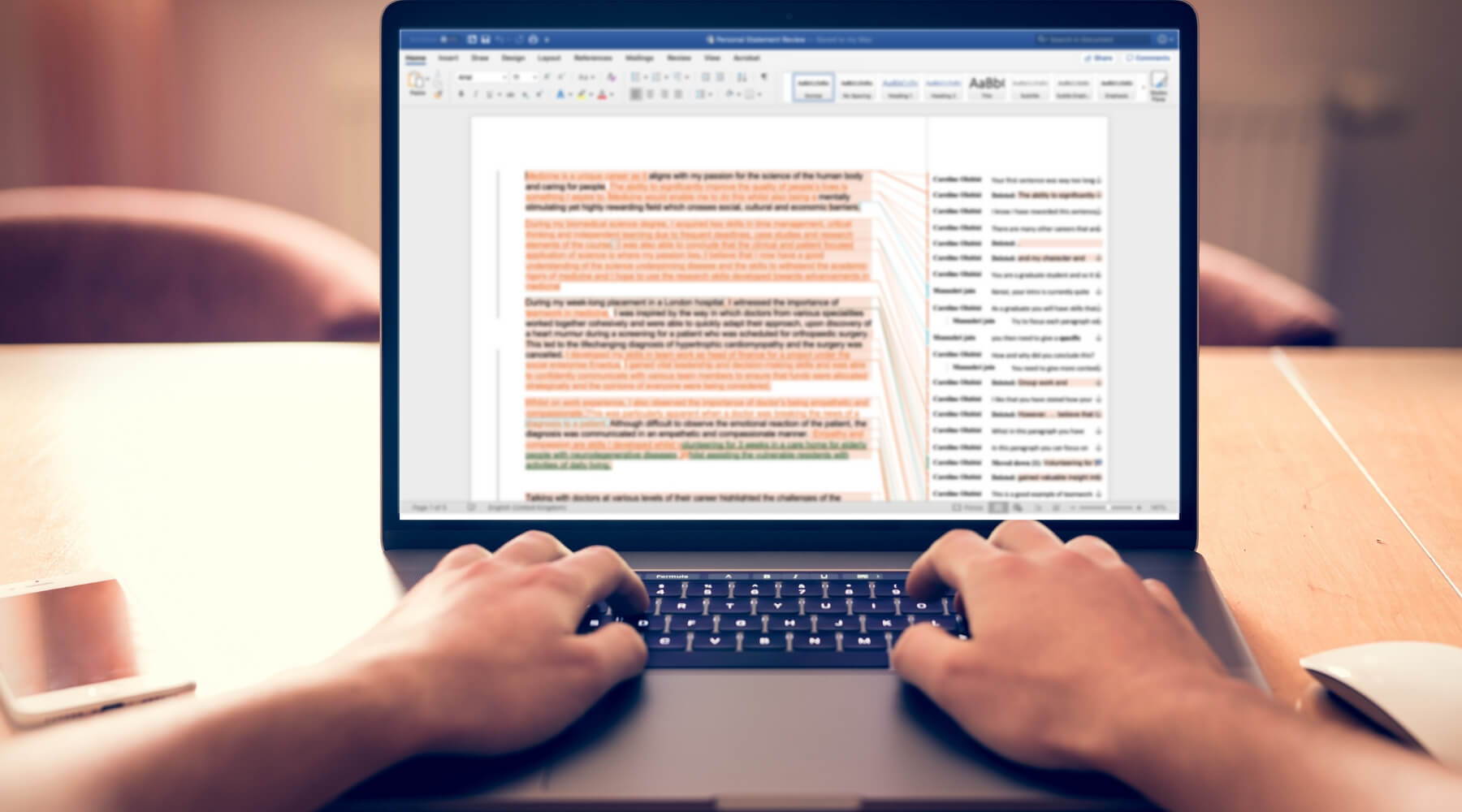 Personal statement marking overview
Once the personal statement for medical or dental school is written, students may want to see if it passes a high level of scrutiny. We offer a professional second look at personal statements for free to all students, from a team that has an incredible amount of experience. We want to give the best possible review - which can be time consuming - so we do limit this service to one marking per student.

Career Advisors love our support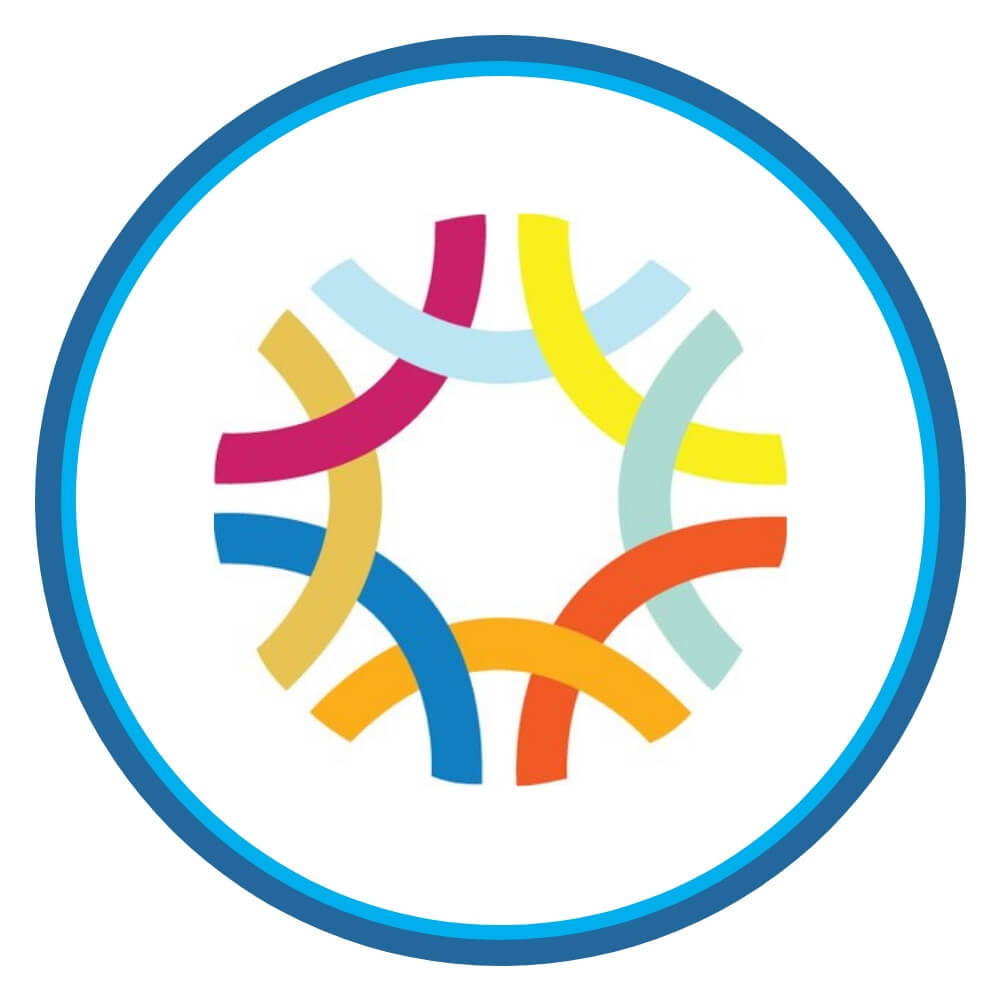 "It is clear that the support they received from theMSAG really helped to cement their understanding of what was needed from them to write a successful personal statement, along with other factors, but this was definitely an excellent starting point and one I would certainly recommend to others.With the personal marking comparing to Exeter it really gave Millie [one of our students] the advice and support she needed to write an excellent personal statement- it's clearly paid off as both of my Exeter students have been offered interviews.I would thoroughly recommend this service, and whilst we did not do anything additionally this is more of a funding issue rather than the service not being what we wanted."

Shelly Willis, Careers Advisor
Wellington Academy
Kingsbourne House, 229-231 High Holborn, Holborn, London WC1V 7DA, UK

Contact us to learn how we can help your students
To get support for your students, fill out the form below and tell us a little bit about your school. We will take it from there to find you and your students the best solution!