National Careers Guidance Show Coventry 2019

From Leeds to Coventry! The day got off to a super wet start start with pouring rain as we arrived at the NGGS Coventry Conference, but soon brightened up as teachers and career advisers from The Midlands and even Scotland started arriving.
Our healthcare inspiration day proved popular again as teachers and career advisers spoke of their struggles to educate their students about all the different healthcare career options and how all too often medicine and nursing are the only ones really considered.
Many teachers spoke to us about their experiences from the current interview season and it was great to hear their in school success stories with students receiving medicine and dentistry offers from the university of their choice. A few teachers also shared their struggles of trying to run an in school mock interview and all the logistics involved. It's something that we hear a lot from schools, with MMIs proving particularly problematic, so if we can help with running an in school mock interview (both MMI and panel style) then don't hesitate to get in touch with theMSAG!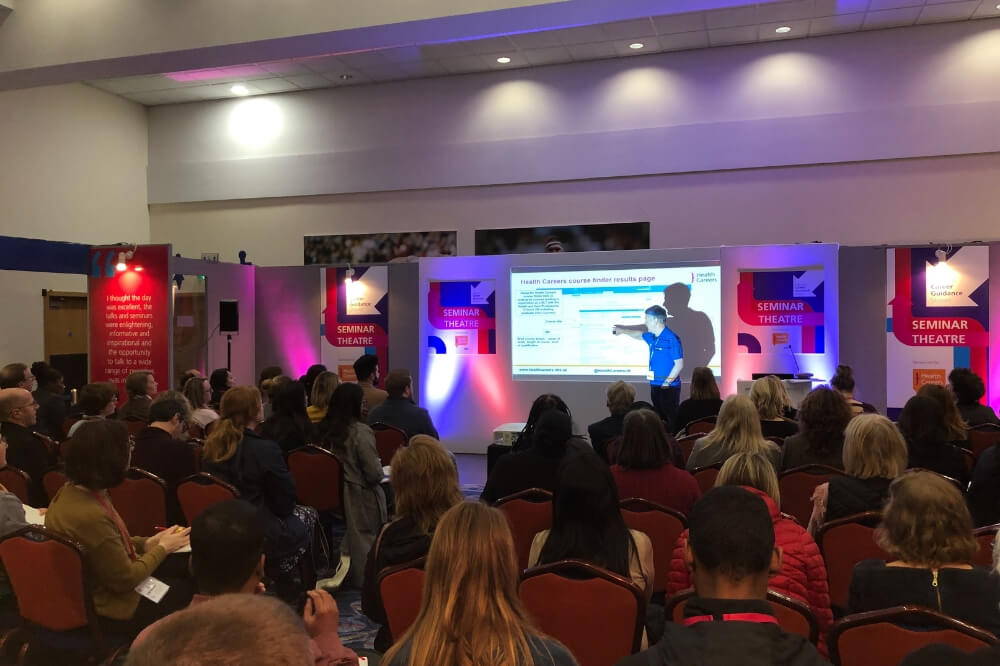 One topic that came up repeatedly today was the subject of work experience. Many students across the UK don't realise how early they need to start contacting organisations in order to arrange a placement. Another barrier is that many healthcare organisations have a minimum age which makes it even more difficult for students. It's certainly something that we found challenging when applying ourselves and it brought back a lot of memories of our school days! If this is something that your students are also struggling with our advice is to start looking early (from year 11 onwards). Many hospitals will list their key staff online with an email address and it's worth getting in contact with doctors directly. Finally consider all your options, it doesn't always have to be with medic, even a week shadowing an allied healthcare professional or helping out in a pharmacy can provide invaluable experience.
Overall it was another great day speaking with teachers and career advisers and it's always so interesting to hear about their experiences supporting students with their medical/dental school applications and the challenges that they face. For now though it's back to tutoring students and we are looking forward to the next NCGS conference in our hometown of London!

Kingsbourne House, 229-231 High Holborn, Holborn, London WC1V 7DA, UK