Inspiring Futures Conference
Inspiring Futures London 2018

Inspiring Futures Conference
theMSAG provides guidance through the changing landscape of higher education at the Inspiring Futures Conference, London 2018.

The Inspiring Futures Conference was held this year at the fitting location of The Institute for Engineering and Technology, an establishment known for inspiration, information and influence to engineer a better world. The aims of the conference, organised by Inspiring Futures, certainly embodied these same values, with heads of schools and careers advisors from across the UK coming together to discuss the pertinent topics within that gap between secondary and higher education.

The founder and CEO of The Medical School Application Guide LTD, Dr Dibah Jiva and I attended the event to meet with enthusiastic careers advisors and influencers who share our aim to help students succeed in their medical or dental school applications. The response was fantastic with several delegates frequenting our table to discuss everything from general application advice to specific case-by-case issues affecting their students. As we have gotten to know over the years, both Dibah and I can talk about medical school admissions endlessly! So, I'll take the chance to apologise if we delayed any teachers who were trying to beat the traffic on the way home.

There were several varied exhibitors at the event, including Google, DHL and Ernst and Young, covering information on apprenticeships, internships and traineeships. Others, including Prospects Resources and Medical Mavericks offering products and services within schools across the UK. No doubt these were all very informative to careers advisors and heads of years.

The Changing Landscape of Higher Education: Do Students' Opinions Matter?
Higher education and apprenticeships were the hot topics on everyone's mind throughout the day. An excellent bit of research, the Trendence Schools Study, carried out on 16,133 students in the UK at the start of this year, held some valuable insights for all involved in guiding students on their career paths. 71.5% of students planned to go to university after leaving school and a similar proportion of students (72%) of students agreed or strongly agreed that their parents are encouraging them to pursue the option of university.
This is most likely taking place at an early age with 32% of students reporting that they decided to go to university whilst at primary school. All in all, suggesting that students are still very much inclined to apply to university. They may not be entirely aware of all their options at primary school level and once their minds are made at this early stage, it's hard to change their decision about attending university, throughout their secondary school life.

Among the speakers, during the day, were Professor Michael Arthur, President and Provost of University College London (UCL) and Sir Anthony Seldon, Vice Chancellor at the University of Buckingham, the first university to offer a private medical degree in the UK back in 2015. Both echoed the well-known sentiments that there have been difficult times for higher education in recent years. Poor perceptions and increased scepticism of students looking at their options between the ages of 16 and 18, has led to an inability to maintain learner numbers and resulted in loss of revenues. Despite seeing a trend of reduced university applications across all general subjects, research by theMSAG shows that medical school applications have been increasing slightly year-on-year.
Across the board, levels of student satisfaction are dwindling. Sir Anthony reported that we're at a tipping point between universities being run in the interest of providers or in the interest of their students. He called for universities to take more responsibility for the emotional well-being of young people throughout their degrees. Particularly poignant given the news that three students at the University of Bristol committed suicide over the last two weeks. We can appreciate the difficulties for young 18 or 19-year-old students, in making that transition from a relatively sheltered home and school environment, to a much more independent university atmosphere. Fortunately, there seemed to be a general consensus among higher education organisations towards pro-activity and responsiveness, based on students' opinions, however, the extent to which changes will be made is still to be seen.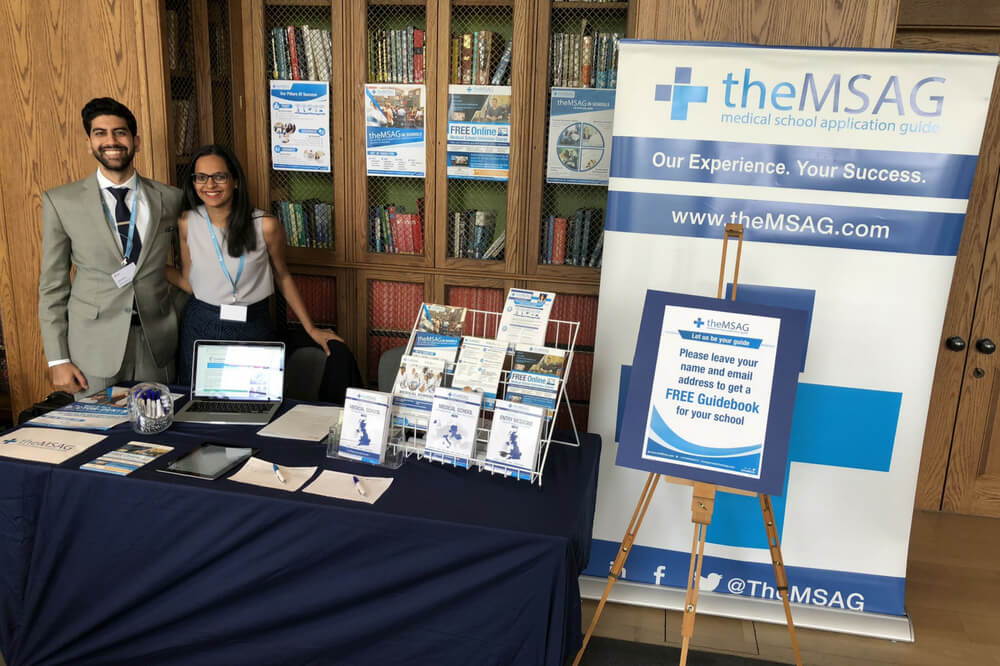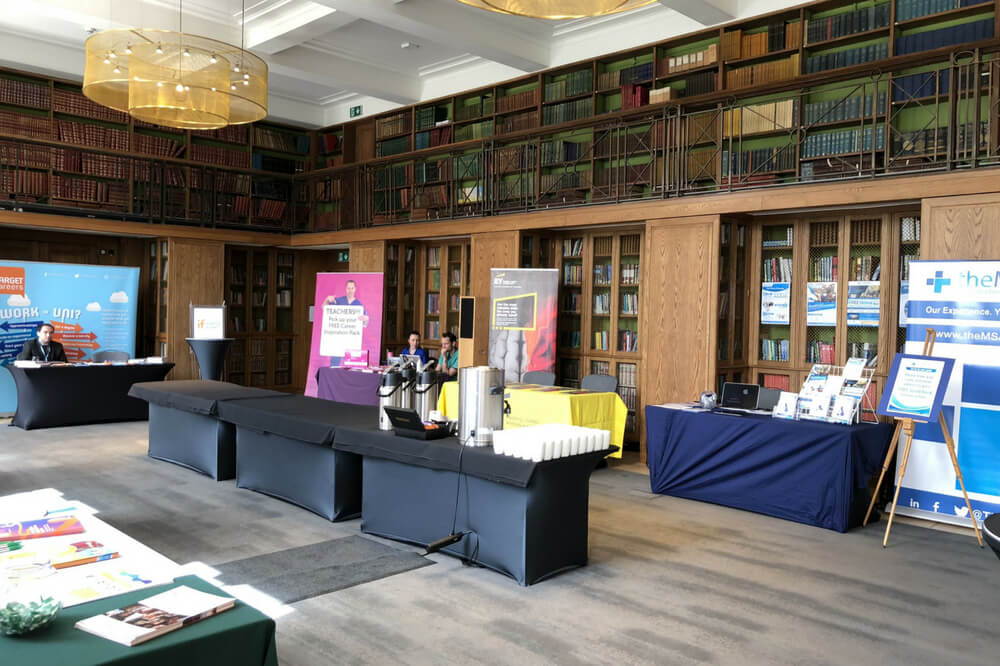 University Applications: Does Work Experience Matter?
Professor Arthur shed light on levels of work experience among university applicants to UCL. Over the 12 months prior to UCAS submission, 60% of students across all faculties carried out work experience, including internships and episodes of being self-employed. The highest rate among this cohort was understandably the medical school applicants. 90% of applicants to medical school had undertaken work experience prior to applying. He reiterated the importance of work experience among this cohort to gain crucial insights into career options and to increase the likelihood of gaining work placements after university.
From theMSAG perspective, work experience is crucial for all students applying for Medicine or Dentistry. We appreciate that it is a pain for students to find work experience, but part of going through that challenging process also shows the level of commitment expected to get into these amazing vocational career options.
Digital Education: What's the Importance of Keeping up with new Technologies?
Education is changing with the development of new technology. Students have access to far more resources than they previously did. Where I once stared at a blackboard and had a homework book, things have changed. Interactive whiteboards and projectors have become a mainstay in most schools. Plus, e-platforms allow homework to be uploaded to a portal quickly and securely, as well as, allow teachers to monitor and check progress – no more "Dog ate my homework" excuses.
What's being seen at a local level within schools is as a consequence of wider economic forces. In 2017, approximately £6 billion ($8.15 billion) was invested in edtech companies. With this sort of financial backing, the industry of edtech is likely to continue growing in the near future and UK higher education institutions are starting to embrace it. Professor Arthur informed the delegates at the conference of a new initiative to provide more online university degrees at UCL. Working with 2U, a digital graduate-level education platform which partners with universities and business schools, UCL are set to launch their first online degree, their Online MBA programme, with the hope to capture a larger pool of students, particularly outside of the UK and EU.

Here at theMSAG, we're also embracing the advent of new technology. We have recognised the importance of reaching as many students as possible to help in guiding them during their application to medical or dental school. As such, I'm excited for the launch of our brand new Online Interview Course, which is being made free to all students in the UK via their schools.

If you think that you or your students would benefit from this free resource, again, please don't hesitate to contact our team and we would be more than happy to help.

Kingsbourne House, 229-231 High Holborn, Holborn, London WC1V 7DA, UK